Peak Body presents a roadmap for STEM skills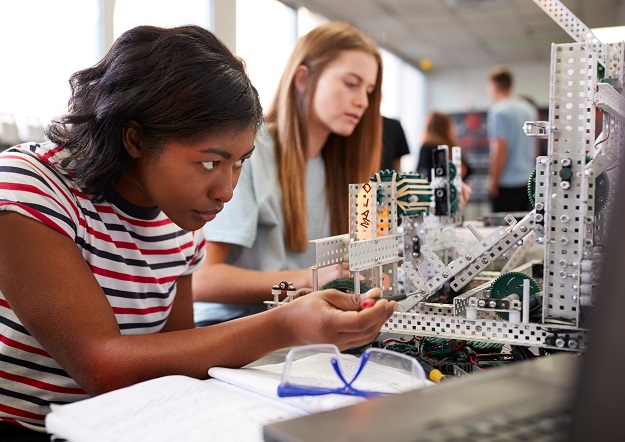 AAustralia needs to urgently rethink its approach to encouraging science, technology, engineering and maths (STEM) careers to tackle the growing national skills crisis.
This is the case with a major new report produced by the Australian Academy of Technological Sciences and Engineering (ATSE), Our Skilled Future in STEM: An Education Roadmap for an Innovative Workforce.
The report calls for a step change to make crucial STEM skills accessible, achievable and aspirational for all Australians, in the face of major skilled migration challenges associated with the rapid digitization and decarbonisation of businesses.
"Australia needs 100,000 more digitally skilled workers and 40,000 more engineers in the next two years alone," said Kylie Walker, chief executive of ATSE.
"We need decisive action to attract and retain the workforce Australia needs to become a STEM-enhanced force on the world stage."
"To achieve this, we need a common language for our workers and organizations to communicate the skills they have, want or need.
"Each industry has its own language, and without a comprehensive skills taxonomy, it's difficult to have rapid career mobility where STEM skills are in high demand, such as engineering jobs."
Walker says the report also highlights the need to assess the proliferating STEM education resources and programs in Australia.
"Time-strapped businesses and educators are currently navigating without a compass – ATSE wants to see a self-assessment and quality framework to ensure STEM education programs are value-for-money and responsive to their goal," Walker said.
The report – which draws on the expertise of more than 400 experts in sectors and disciplines as diverse as maths, agriculture, digital skills, engineering and entrepreneurship – calls on all levels of government , industry, unions, leading organizations, educators and individuals to urgently collaborate and support lifelong learning initiatives.
"With rapid advances in technology and ever-changing tech careers, cementing a culture of lifelong STEM learning will help our workforce retrain and upskill. Government can help drive this transformation investing in workplace learning incentives for companies focused on priority STEM skills," Walker said.
The report also found that increasing diversity and inclusion in the skilled STEM workforce will be a key catalyst to advancing labor shortages and closing capability gaps. and capacities.
"Equal representation is still lacking in STEM careers, especially for women, Aboriginal and Torres Strait Islander people and people with disabilities. This can make it hard to imagine that a STEM career is attainable," Walker said.
"Governments, industry and academia have a key role to play in naming and showcasing diverse role models and supporting quality paid internships that show how STEM can transform our world. We need a mass behavior change effort to win hearts and minds, with the goal of attracting and retaining STEM professionals.