The Weather Network – Global demand for fossil fuels could peak by 2025, says IEA report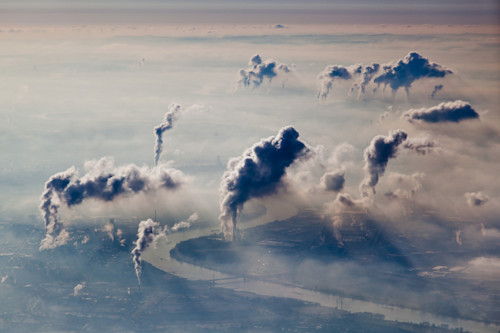 The International Energy Association (IEA) says the world could be approaching a watershed moment in energy history. For the first time, all of the IEA's World Energy Outlook (WEO) scenarios predict a peak or plateau in global fossil fuel demand, and it could happen soon.
"Energy markets and policies have changed as a result of Russia's invasion of Ukraine, not just for now, but for decades to come," said IEA Executive Director Fatih Birol. in a press release.
The WEO says current geopolitical circumstances highlight the "fragile and unsustainable nature" of the world's reliance on fossil fuels, and the number of people without access to modern energy is rising for the first time in a decade due rising prices and other economic pressures. .
A thick layer of smog engulfs the Red Fort in the early hours of November 7, 2022 in New Delhi, India. The air quality index in Delhi stood at 326 on Monday morning. (Sanchit Khanna/Hindustan Times/Getty Images)
According to projections based on the latest climate policies and targets, global investments in clean energy are expected to increase by more than $2 trillion per year by 2030, an increase of more than 50% compared to today. today. The IEA says it will lead to a "profound reorientation" of the global energy sector and was triggered by Western sanctions that were imposed this year on Russian fossil fuel exports.
See also: World is heading down a 'road to hell', UN chief tells COP27
"The energy crisis that is happening right now is bad. It pushes countries to think about energy security and the best investments we could make to make sure it doesn't happen again," said Warren Mabee, director of the Institute for Energy and Environmental Policy at Queen's University. Weather network.
The WEO predicts that coal demand will peak in a few years, natural gas demand will peak by 2030, and oil demand will level off in the mid-2030s due to rising electric vehicle sales. Oil demand is then expected to decline slightly by mid-century. Global average temperatures would rise by 2.5°C, which is expected to have disastrous effects on the environment and humanity.
Watch below: "The other" electric vehicle revolution: e-bikes and scooters
Industry trends, such as the rapid expansion of the battery supply chain and solar technologies, could drive a faster green energy transition.
"The reason we're getting closer to peaking emissions is because so many renewable energy sources are now being developed, the technologies are available, they're being manufactured, and the supply chains are being built," he said. explained Mabee.
Other climate-focused scenarios proposed by the IEA predict faster clean energy transitions. Assuming governments meet their targets on time and in full, the WEO report says demand for fossil fuels will fall during the 2030s. Emissions would peak around 2025 and global temperatures would rise by 1.7°C by 2100, which still misses the Paris Agreement target of a 1.5°C temperature increase.
The WEO states that strong policies are essential for clean energy investments and cushion the risks of price spikes and volatility.
"I'm very optimistic because I see transitions happening that weren't happening a few years ago. At the same time, I would like to see us do more. All signs point to us moving in the right direction and momentum building. We have to maintain that. I think we're on the right trajectory to get our shows where they need to be," Mabee said.
Mabee explained that the green energy revolution could create new opportunities for the Canadian economy and industry.
"Clean energy could come in the form of hydrogen, and a hydrogen export facility is currently planned in western Newfoundland. Clean energy could involve providing the minerals needed to build critical infrastructure. We could develop those resources and start mining more, and we could export," Mabee explained.
"Now is not the time to lose faith or lose hope, this is the time to truly embrace the path we are on and make sure we get there."
Thumbnail: An industrial area in Germany. (Dirk Meister/Moment/Getty Images)